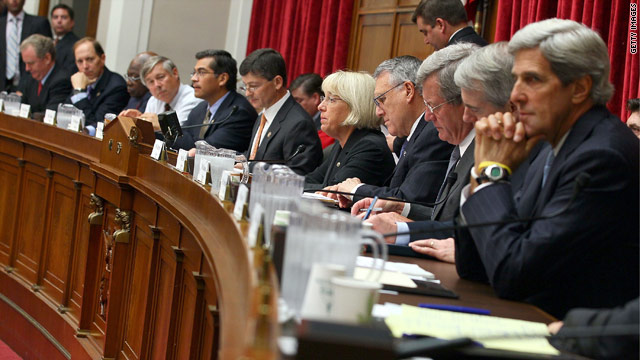 The Joint Select Committee holds its first meeting on Sept. 8, 2011
Members of the Joint Select Committee on Deficit Reduction this week refused to release details on the progress of their talks to produce $1.2-1.5 trillion in federal budget savings. After a closed meeting on Tuesday, Members would say only that they had received briefings from budget experts and that they were making progress. So far, the Committee has held three public meetings and four private ones. As the Capitol Hill publication Roll Call noted this week, the conventional wisdom around difficult congressional negotiations holds that the more lawmakers and aides keep quiet, the more productive the negotiations are.
The Committee's refusal to discuss the details of its discussions left Medicaid and healthcare advocates in the dark about potential changes to health programs that might impact states, providers, and consumers. As noted previously in the Public Policy Update, several proposals to overhaul Medicaid could be on the table, including converting Medicaid to a block grant, creating "blended" federal match rates for each state, and repealing health reform's Maintenance of Effort requirements. In addition, Representative Paul Ryan this week urged Congress to reconsider his plan for cutting healthcare spending by (among other things) converting Medicare to a system of premium support payments that seniors would use to shop for private insurance on a Medicare exchange.  Should the debt negotiations fail, Medicaid would be protected from the automatic budget cuts that would be triggered beginning in 2013. However, Medicare provider payment and federal discretionary spending on other healthcare programs would be at risk in such a scenario.
If you have not already done so, we encourage you to read the National Council's full analysis of the impact that the deficit negotiations could have on behavioral health providers and find out what you can do today to prevent losses to behavioral health funding. The consumer group Families USA has also released new resources for advocates in the ongoing deficit committee negotiations. Visit Families' "Keeping an Eye on the Super Committee" website to view reports on the issues at play in the negotiations and sample advocacy activities that you can engage in to influence the outcome of the talks.
Image via CNN.